So you're out of work (let's say, in this instance, voluntarily – whether that be because your backpacking adventure has ended, you've moved city/country or you've boldly left your current job in the confident search for a new career). You've accepted your "actively seeking employment" status (aka unemployed) with somewhat compliance and now await the next venture with eagerness. Welcome to Stage One: The Bright Horizon.
THE OPPORTUNITIES ARE ENDLESS
You scroll through an interminable list of jobs titles you never thought were real, on websites you never knew existed.  Some of them just seem like a mash of plural nouns, adjectives and random job professions (like seriously, what is a Senior Conversation Architect?) but there definitely seems to be an employment for any kind of trade, skill or fetish… All you need to do is find one for you.
YOU'RE CONFIDENT THAT YOU'RE A GOOD FIT FOR THEM ALL
'Confident communicator'? Yup. 'Good organisation and time-management skills'? Tick. 'An overall ambitious, enthusiastic team-player who will be a credible contribution to our team'? Oh, HELLO! And they say applying for jobs is difficult!
YOU'RE (KIND OF) INTERESTING
Your unemployment has caused a rift in the 'day-to-day' norm. You've now got something interesting to say when people ask you "what's new with you", and people actually listen.
YOU CAN TALK WITH SOPHISTICATION 
Delving back into the job market not only opens up your job prospects but your embellishes your vocabulary. You re-discover all your favourite pretentious essay-style phrases: demonstrate, exemplify, attributes… Your online-thesaurus is saved in the speed dial of your search bar while you see how many synonyms you can find for words like 'develop' and 'manage' (without trying not to sound too much like Joey from Friends)
YOU HAVE AN ALLURING SENSE OF FREEDOM
You could spend the whole day in your PJ's or stay up a little later to finish that series, if you wanted to. You could go extra hard on the weekend because Monday no longer means anything to you, unlike your foolish employed friends. There's nothing more liberating (or satisfying) than the initial feeling of freedom of being unemployed… initially.
YOU GET (A LITTLE BIT TOO) EXCITED FOR YOUR NEW FUTURE 
You've only just started the job hunt and you're already looking at IKEA furniture for your new place in London. 'I wonder if I should buy one of those big house plants with the £33k + benefits I'll be earning'. After all, it's hard NOT to get carried away after hours of looking at job ads and convincing yourself you're the man for the job.  
Life looks good for now, and you can't wait for the job offers to come rolling in.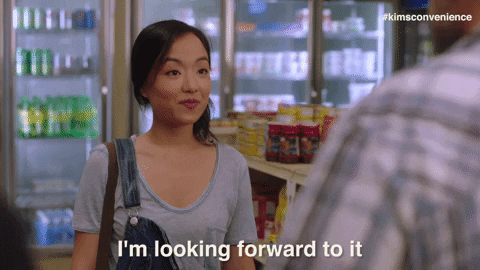 Stay tuned for Phase 2.